The Case A/V Payment Status Inquiry is an internal web site for staff use. It can only be accessed by users logged into the network. It is a combination of the FTOT and AV Mainframe commands. It can be accessed in CaMS within a case by clicking on Reports->Case Payment Report.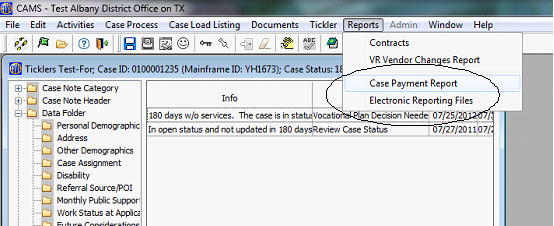 An Internet Explorer window will open and the Case A/V Payment Status Inquiry search screen will display. The Mainframe ID of the CaMS case will already be filled in when accessing the Inquiry through CaMS.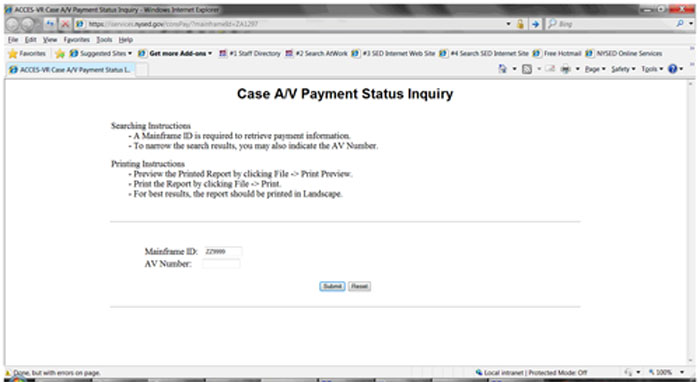 When the user presses submit, all payment details for the case will be displayed. A specific AV Number can be entered to further narrow the search.
The report is also available by accessing this URL: https://iservices.nysed.gov/consPay/
Users may wish to save this web site to their favorites
The report can be printed by following the onscreen instructions.