On the Reports menu, the VR Vendor Changes Report is available.

This report can be used by staff to determine if a vendor addition, update, inactivation or reactivation request has been processed and available for use in CaMS.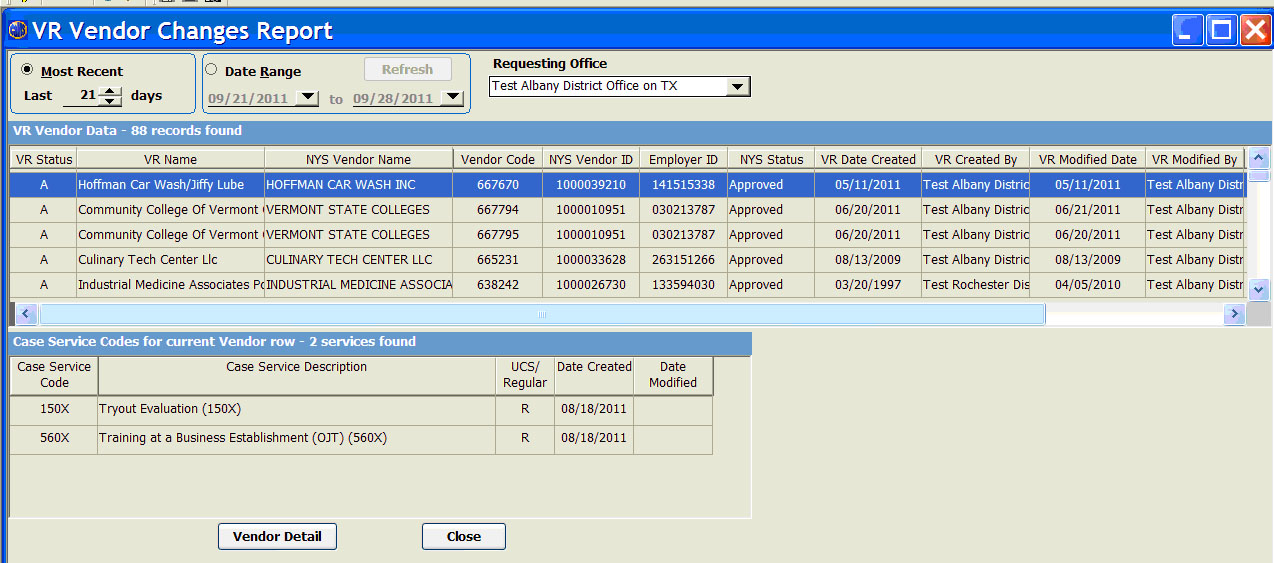 This report includes information from the NYS Vendor File for those vendors that have been assigned their NYS Vendor ID.
This screen is resizable (can be expanded to full screen).
The 'Most Recent' number of days can be changed to retrieve a longer or shorter period of time. The default is 7 days.
Clicking the 'Vendor Detail' button, displays the same Vendor Detail as shown on the Vendor/Service Search Results screen.
A date range can be entered to pick a period of days to be retrieved.
Note: This report works off the "last date modified". Ex. If Vendor ABC is modified on August 15 and September 12, the "last date modified" will equal September 12. If the Vendor Changes Report is run for the month of August, Vendor ABC will not appear since the 'last date modified' does not fall in the August timeframe. If the report is run for the month of September, Vendor ABC will appear.