COVID-19 Guidance ADDENDUM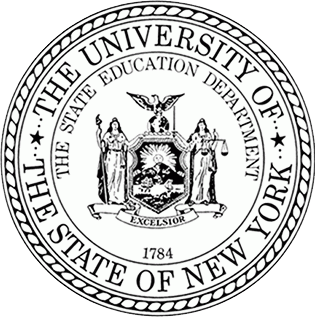 THE STATE EDUCATION DEPARTMENT / THE UNIVERSITY OF THE STATE OF NEW YORK / ALBANY, NY 12234
ADULT CAREER AND CONTINUING EDUCATION SERVICES
ADULT EDUCATION PROGRAMS AND POLICY
89 WASHINGTON AVE. ROOM 460 EBA, ALBANY, NY 12234
Tel. 518 474-8892 Fax 518 474-0319
To:
All NYSED funded adult education programs WIOA, ALE and EPE
From:
Robert Purga, Director, ACCES Adult Education Programs & Policy
Subject:
COVID-19 Guidance ADDENDUM
This COVID-19 Guidance memo provides Addendum guidelines for NYSED state and federally administered adult education programs. The COVID-19 Guidance memo issued on March 20, 2020 remains in effect with the addition of the following process guidance.
Beginning April 1, 2021, all student and program data will return to pre-COVID status; student and program data will be entered into ASISTS until further notice. AEPP acknowledges that programs across the state are in various stages of bringing students back to in person instruction. The process of bringing students back to in person instruction should continue however, regardless of whether instruction is being provided in person or remotely, all data will be entered into ASISTS beginning April 1, 2021. Details follow:
All information collected on the required Individual Student Record Forms (ISRF) maintained by the WIOA, ALE, or EPE funded program must now be entered into ASISTS for any student that has received services during FY2020/2021 (July 1, 2020 through June 30, 2021).
All attendance collected for the months of April, May, and June must be entered into ASISTS.
All attendance collected and reported on the Accountability website representing attendance from July 2020 through March 2021, will remain secure on the Accountability site. Programs will discontinue uploading attendance to the Accountability website, beginning with attendance collected on and after April 1, 2021
The last month of remote attendance that should be uploaded to the Accountability site is March 2021, that month's attendance must be uploaded no later than April 15, 2021.
All attendance for Instruction, Assessments, and Case Management must be recorded in ASISTS in the following format:
In-person attendance will continue to be entered into traditionally formatted Instructional Offerings. All in-person attendance should have already been  entered into ASISTS. This would include time spent on required assessments.
Remote instruction attendance will be entered into newly created Instructional Offerings with a Course ID that contains the letters DL at the start of the Course ID.  (Please note, the ID may contain up to 20 characters, the first two must be  DL, the remainder is chosen by the program.) If students are being provided synchronous instruction and asynchronous instruction, the attendance for each area should be entered into ASISTS into two distinct DL Instructional Offerings, one for synchronous and one for asynchronous.
An example is shown below:
A reminder, no assessments given remotely are permitted and therefore must not be recorded in ASISTS.
Any questions regarding this new process guidance may be directed to your respective RAEN Directors.
Cc:       ACCES- AEPP Adult Education Regional Staff Rosemary Matt, Accountability RAEN Directors STAC Directors