CRS Contract Start Date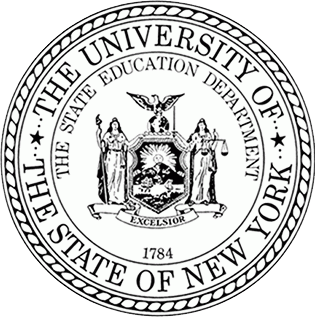 THE STATE EDUCATION DEPARTMENT / THE UNIVERSITY OF THE STATE OF NEW YORK / ALBANY, NY 12234
OFFICE OF ADULT CAREER AND CONTINUING EDUCATION SERVICES - Vocational Rehabilitation
89 Washington Avenue – Room 580 EBA, Albany, NY 12234
518-473-1626
To:
ACCES-VR Vendors and All Interested Parties
From:
Raymond Pierce, Coordinator of Service Delivery
The New York State Education Department (NYSED) Office of Adult Career and Continuing Education Services - Vocational Rehabilitation (ACCES-VR) has been working diligently to complete the procurement process for the Core Rehabilitation Services (CRS) contracts. The response to the Request for Proposal (RFP) from the provider community has been positive in that we received nearly 400 proposals. Even though it is possible to meet the projected July 1, 2018 start date, we want to take additional time to ensure that training, reports, service documentation, and IT supports are in place for a successful implementation of CRS. Taking this and several other factors into consideration, we are working with our Contracting Unit to adjust the start date for the new CRS contracts to January 1, 2019.
As a result, ACCES-VR is automatically extending end dates for Supported Employment, Work Readiness, Job Placement, 790X, M, T, and V authorizations that currently have 6/30/18 end dates with authorization balances greater than zero, to December 31, 2018 to prevent a break in service for our participants. 
For other services with case service codes (CSC) 118X, 110X, 112X, 100X, 165X, 167X, 142X, 133X ,134X, 880X ,881X, and 175X, the 6/30/18 end dates will be changed on case by case basis by the District Office. Vocational Rehabilitation Counselors (VRCs) will contact vendors to discuss extending these services beyond 6/30/18.  As only the service end date will change, ACCES-VR is not issuing new authorizations to vendors. 
In addition, ACCES-VR is carefully monitoring contract utilization and acknowledges that some providers will need contract amendments to continue providing services through December 31, 2018.  ACCES-VR is in the process of pursuing contract amendments for those specific providers.  
If you have questions regarding your CRS contract please contact your local District Office and speak with the District Office Manager. 
Thank you for your continued commitment to helping individuals with disabilities engage in competitive, integrated employment. 
c:  Frank Coco
     Ceylane Meyers-Ruff
     Regional Coordinators