Franklin Career School – Brooklyn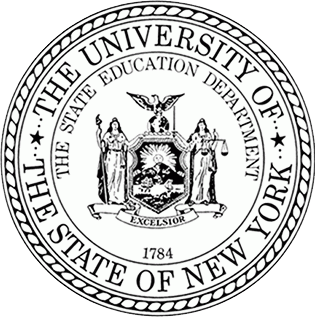 THE STATE EDUCATION DEPARTMENT / THE UNIVERSITY OF THE STATE OF NEW YORK / ALBANY, NY 12234
New York State Education Department
Bureau of Proprietary School Supervision
To:
Franklin Career Institute Students
From:
Richard A. Cohen - Supervising Investigator
Subject:
Franklin Career School – Brooklyn
The Bureau of Proprietary School Supervision (BPSS) was informed on March 26, 2018, that Franklin Career Institute (FCI) will be closing on Friday, April 20, 2018. 
BPSS received this advanced notice from the school, as required under the New York State's Education Law.  Since then we have worked with the school administrators and they have worked with us on various student options, as required under the Law.  The objective is to make any transition in your educational pursuits as smooth as possible, during this admittedly challenging period.
STUDENT OPTIONS
Students, who are scheduled to graduate before or on April 20, 2018, will be able to do so as the school will remain a Licensed Private Career School until it closes.
Option One: (Teach-out School): Students who will not be able to complete their training by April 20, 2018, may choose to transfer their enrollment to Manhattan School of Computer Technology (MSCT) to complete their training program.  Your existing tuition and all other terms and conditions of your enrollment and training would be honored at no additional financial cost to you.  (Note: Students who opt for the teach-out at MSCT will have up until one week, not longer, to assess how it works for you. If you are not happy with attending the teach-out school after a week, you are entitled to request a refund of your prepaid tuition at Franklin Career Institute.)
Option Two: (Request Transcript): Students may request an official transcript from FCI to transfer to another school of their own choosing.  However, in choosing this option, you will not have the protection of the teach-out agreement and will assume responsibility for transferring your enrollment to another school. The receiving school will evaluate your official FCI transcript and course work to determine the acceptability of the transfer.  Finally, students who receive their official transcripts from FCI will not be eligible for any refund of their tuition from the State's Tuition Reimbursement Account.    
Option Three: (Request a Tuition Refund): Students who decide not to continue their training may request a full tuition refund of any prepaid monies to the school.  The refund will include any cash payments or personal checks paid to attend FCI.  However, it is important to understand that the refund provision of the Education Law does not provide for refunds of any grant monies (Pell/TAP) received by the school on a student's behalf.     
It's important that all students complete the BPSS complaint form and return it to this office so that we have a record of your school status. Please note that complaint forms can be downloaded from the BPSS website.
Please let your school director know if you will accept the teach-out or opt for the refund. We are sorry that your school is closing. If you need to contact us by phone, you can reach us at 212-643-4760 or visit the students rights webpage for more information.