New CRS Case Service Codes for Students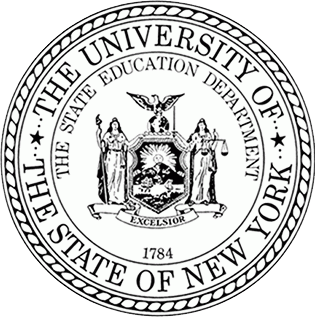 THE STATE EDUCATION DEPARTMENT / THE UNIVERSITY OF THE STATE OF NEW YORK / ALBANY, NY 12234
OFFICE OF ADULT CAREER AND CONTINUING EDUCATION SERVICES - Vocational Rehabilitation
Coordinator of District Office Administration
89 Washington Avenue – Room 580 EBA, Albany, NY 12234
(518) 473-1626
To:
ACCES-VR District Office Staff
Subject:
New CRS Case Service Codes for Students
With the anticipated roll-out of a new CaMS build on July 18, 2017, ACCES-VR is implementing four new case service codes (CSCs) that will be authorized for students participating in select Core Rehabilitation Services (CRS). The new CSCs will help ACCES-VR quantify the provision of Pre-Employment Transition Services to students with disabilities to fulfill new federal reporting requirements. The table below highlights the existing CRS CSCs that are classified as Pre-Employment Transition Services, and the new CSCs that will be used for students ages 14 to 21.
| If authorizing the following CRS service for a student (under age 22 in high school or college), | Then use the following new Case Service Code and name: |
| --- | --- |
| 620X – Work Readiness 1 – Soft Skills Training | 127X – Work Readiness Training for Students |
| 559X – Work Experience Development | 557X – Work-Based Learning Experience Development for Students  |
| 958X – Provider-Assisted Community Work Experience  | 963X – Work-Based Learning Experience for Students  |
| 959X – Coaching Supports for Employment  | 964X – Work-Based Coaching Supports for Students (for Employment)  |
Please follow the same procedures for referring, authorizing and processing payments for CRS services. Vendors will provide these services to students as described under the existing service descriptions in their CRS contracts. The deliverables, rates, units, reporting requirements and performance measures remain the same for the existing and new CSCs. When the VR Counselor authorizes the new service, it will appear on the VR-370 report. The Coaching Supports for Employment Report form has been revised to include the new 964X case service code (attached) and is available on the Vendors/CRS webpage. The existing CRS CS Codes will continue to be used for those services when provided to participants who do not meet the definition of student.
These new CSCs will be effective with the implementation of the new CaMS build scheduled for July 18, 2017. The new CSCs will only be for new authorizations generated after that date. If you have questions regarding this change, please contact your District Office Manager.
Attachment
c: Ray Pierce
    Debora Brown-Johnson
    Harold Matott
    Pat O'Neil
    Rich Evans
    Sheila McLea
    Cindy Meyers
    Brad Archambault