Policy and Procedures for the New Regents-High School Equivalency Exam Pathway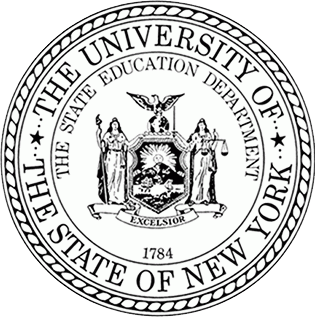 THE STATE EDUCATION DEPARTMENT / THE UNIVERSITY OF THE STATE OF NEW YORK / ALBANY, NY 12234
Commissioner of Education
President of the University of the State of New York
89 Washington Avenue – Room 111, Albany, NY 12234
(518) 474-5844
To:
District Superintendents
Superintendents of Public and Nonpublic Schools
Principals of Public, Nonpublic, and Religious Schools
Leaders of Charter Schools
From:
MaryEllen Elia, Commissioner
Subject:
Policy and Procedures for the New Regents-High School Equivalency Exam Pathway
Date:
Wednesday, April 25, 2018
At the April 2018 meeting, the New York State Board of Regents adopted an amendment to Commissioner's Regulation §100.7, which establishes, effective April 25, 2018, a fourth pathway for New York State residents to earn a New York State High School Equivalency (HSE) diploma. Prior to these amendments, there were three available pathways to earning a HSE diploma:
TASC™ testing (Test Assessing Secondary Completion);
Approved 24 College Credit Program;
National External Diploma Program (NEDP).
The Regents-HSE Exam Pathway will permit candidates seeking an HSE diploma to use passing scores on the following Regents examinations, or any other examination approved by the Commissioner pursuant to section 100.2(f) or (mm) of the Commissioner's regulations, in place of up to four of the five corresponding TASC™ subtests: 
any Regents Mathematics examination in place of the TASC™ Math subtest,
any Regents Science examination in place of the TASC™ Science subtest,
any Regents Social Studies examination in place of the TASC™ Social Studies subtest
any Regents English Language Arts examination in place of both TASC™ Reading and Writing subtests.
Applicants seeking to receive credit for passing scores on Regents examinations or other Regents approved examinations to partially qualify for a HSE in accordance with the new Regents-HSE Exam pathway will need to submit, with help from the last school they attended, the NYSED application titled "Attachment R."
The candidate will complete Section A of the Attachment R and mail or drop off to the school they most recently attended. The remainder of Attachment R, plus official high school transcripts, will need to be completed by the school, signed and certified by the school principal and/or superintendent of schools, and sent to the NYSED High School Equivalency Office, where completed requests will be processed within approximately 6-8 weeks.
Candidates who meet the requirements and submit a complete and accurate Attachment R to the NYSED High School Equivalency Office will receive an official NYSED HSE transcript via U.S. Mail, listing any Regents examination scores, or scores on other Regents approved examinations, which may be substituted for corresponding TASC™ sub-test(s). Eligible candidates may then apply for and take the remaining necessary TASC™ subtest(s) at an official TASC™ testing center. 
NOTE: In accordance with Commissioner's regulation §100.7, a TASC™ Test examinee cannot earn a HSE diploma based solely on passing scores on Regents examinations. Candidates may only substitute passing scores on Regents examinations in place of a maximum of four of the five TASC™ subtests, and must take and pass a minimum of one TASC™ subtest to earn a HSE diploma.  Diplomas will be issued once the candidate has passed all five TASC™ subtests (Mathematics, Science, Social Studies, Reading and Writing) through any acceptable combination of accepted passing scores on Regents examinations, TASC™ subtests or GED® 2002 series subtests. 
Additionally, candidates for the New York State HSE diploma must continue to meet all eligibility requirements for age, identity and residency set forth by the New York State Education Department.  A full description of TASC™ testing eligibility requirements is available on the NYSED HSE website. More information, including FAQs, can be found on the Regents-HSE Exam website.
A copy of the full text of the amendment can be accessed here>>
Inquiries related to the Regents-HSE Exam Pathway and the regulatory amendment may be directed via email to the NYSED High School Equivalency office at hse@nysed.gov.