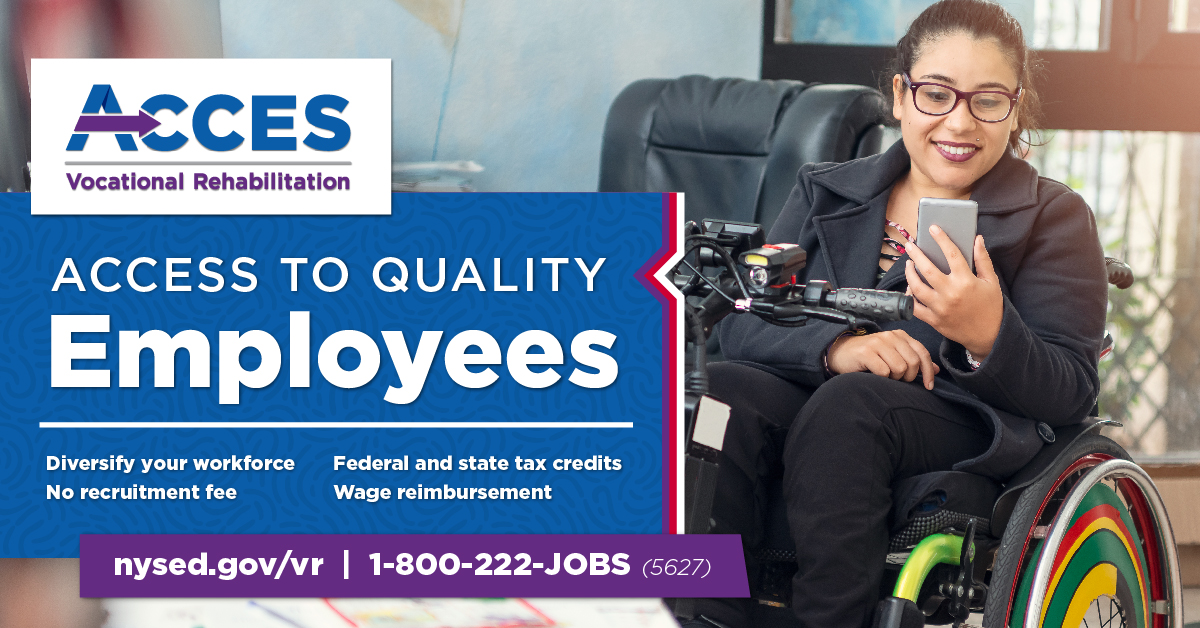 ACCES-VR provides work force preparation at no cost to businesses. 
We are the link to your human resource solutions. 
We do this by providing the highest quality vocational rehabilitation to all eligible persons.
As a partner with the business community, we bring an extensive support system to businesses and employees.   How can ACCES-VR save you money?
We are your connection to Work Force Development: One-Stop Centers, NYS Department of Labor,  the business community, labor organizations, not-for-profits and schools in your community.
This service allows us to place over 13,000 people a year in jobs throughout New York.
ACCES-VR Business Relations Team is here for you.
Publications